How to Choose the Right Dog Trainer
According to the Humane Society of the United States:
Too many dogs are given up after their normal, easily modifiable behaviors are allowed to become problems. But it doesn't have to be this way.

To prevent your dog from becoming a sad statistic, take your dog—and your family—to a professional dog training class. A good training class is a fun, social activity that helps your dog become a well-behaved, safe, and valued family member.
Why hire a dog trainer?
Gayle Ballinger, CPDT-KSA, AKC CGC Evaluator, "Trainer, Instructor, Coach & Friend"
Nothing breaks my heart more than to see an animal be euthanized, sold, given away or turned into a shelter because their family did not seek help to change a behavior.
Unless you're adopting a more mature, well-trained dog, your new best friend comes complete with chewing, wetting, barking and other puppy "skills"…these are normal skills and make your new pup quite normal. But, like the humane society stated, unless these behaviors are modified and your dog becomes socialized, they can become irritating…something none of us want.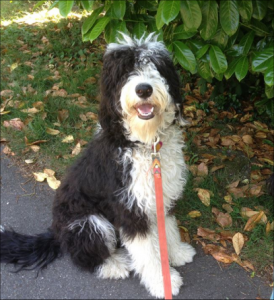 Bringing a dog into our homes and families is a responsibility, we want them to be well behaved, friendly, well socialized and enjoyed by us, our family and friends…and they will be with a little training. We want great relationships with our dog.
The problem is, many dog owners don't take their dogs for professional training because:
They think they can do it themselves (most of us don't have the skills or the patience).
They don't want to take the time and spend the money (time and money that is well spent!). If the training is done early in your dog's life, it will cost less and take less time.
What to look for in a trainer…
Before you go looking for a trainer, decide what your goals are for you and your dog. That will help you ask the right questions when speaking to potential trainers. It might also help you in the decision making process to sit in on a training class to watch their style and how they interact with their "students".
A good trainer needs good communication skills, not only with the animals but with humans as well.
They should practice humane and positive training techniques.

Use positive reinforcement and rewards
Avoid using fear or physical punishment
Understand the theory of dominance

A good trainer will have questions for you about your dog to get an overview of who your dog is, and to understand the things that are concerning you before the actual training begins.
A good trainer will have references they can provide you with.
They will want you to be involved in the training, to learn the techniques, to watch you interact with your dog, and to develop that bond between "parent" and pup. Family friendly classes are always great to be involved in.
Check your potential trainer's credentials. Certified trainers have had to meet certain guidelines and requirements.
No matter who you choose as a dog trainer, the important thing to consider is that you're comfortable with them and their training methods.
Train, don't trade your dog…you'll be glad you did.
At BowWow Fun Towne, along with doggie day care and boarding, we offer the opportunity for quality dog training provided by Gayle Ballinger of Pawsitive Steps Dog Training. She bases her techniques around one question: "What do you want and expect from your dog?"