About Us…
Mary Mark, UW-AAB, KPA-CTP, CPDT-KA owner/professional dog trainer/professional groomer
Mary is the owner of BowWow Fun Towne. After retiring from United States Navy with 20 years, she decided to follow her passion and love for animals. Since she has been in the Pacific Northwest since 1996, this was her home. Mary started her own pet sitting business called Walkin' The Dogs & Pet Services in May 2006. She wanted to continue her passion so she took over ownership of BowWow Fun Towne in February 2008. She wanted a facility that provided all of your pet's needs under one roof. In order to fulfill this desire, she went to grooming school and received her certificate as a professional pet groomer. Mary's family consists of a daughter, husband and a dog.
Special Qualification: Certified Pet First Aid and Human CPR
Volunteer: Homeward Pet
_________________________________
Antonio – Day Care Specialist
I rescue our first dog name Soba Noodles. She is a Coonhound Cattle Dog X. Prior to working at Bowwow Fun Towne, I always had a close relations with all of the dogs in my life so I decided to work at a dog day care facility and I love it now. My favorite part about working at BowWow Fun Towne is just getting to be around dogs all day and swim the dogs. This job has only made me grow to love dogs more. Every one of them is unique and they all deserve lots of love.  The other best part is every day is "take my dog to work day". When I am not at work, I like playing video games and watching anime. I also love to draw and currently teaching myself to tattoo. My dogs have taught me that there is a reason that they are called "man's best friend". And that no matter what, they will always be there for you. My goal is to successfully teach myself to tattoo and become a great Tattoo artist. With my canine behavior experiences, I would like to open up my own dog day care with my fiancé.
_________________________________
Michael – Day Care Specialist
Currently, I have a German Shepherd name Scarlett. I adopted Scarlett early 2020 and training her has been exciting and challenging. As a young child, I grew up with our family Labradors, Max and Moose. I have also dog sat many time for family and friends. My dogs have taught me that life is short so you should live it well. I have worked since Aug 2018 and my favorite part of about working at BowWow Fun Towne is all the cute dogs. I get to meet and spend my day with them. During my spare time, I watch Netflix, play video games and programming. Since computer science and programming is my interest, my goal is to be a programmer for a video game company.
_________________________________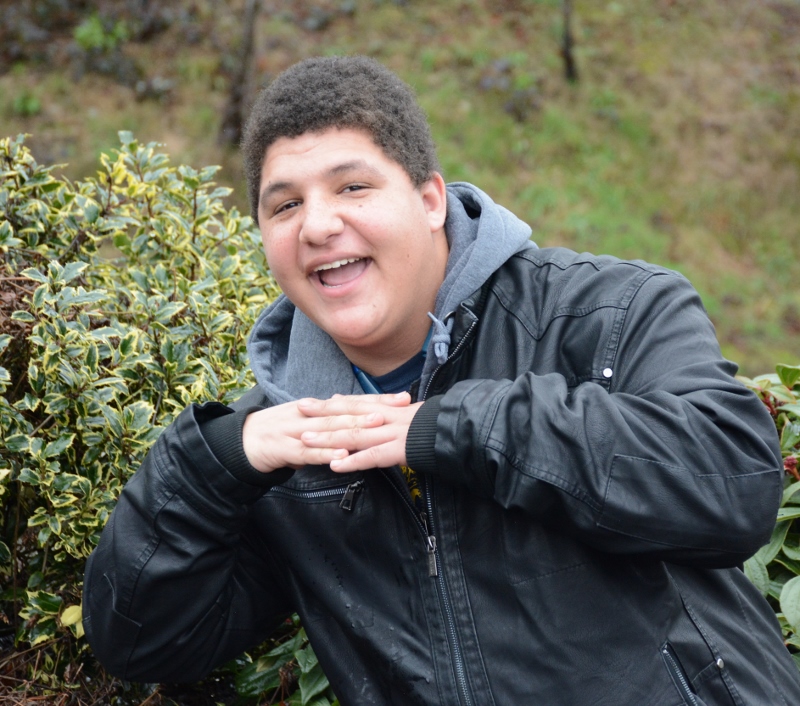 Ryan– Day Care Specialist
I love dogs so much that when a customer was not able to keep their dog, our family adopted her. Luna joined our family in 2017. Misty was my childhood dog and she was such an ease to trained. Since my employment in 2016, I have learned a lot about dog behavior and body language. Petting dogs and smothered them with love is my favorite part about working at BowWow Fun Towne. My dog, Misty, has showed me that their love is truly unconditional. She is always there when I'm sad to cheer me and she is there to play when I'm happy. She helped me understand why dogs are considered man's best friend. When I am not working, I like to read DC comic books and watch horror movies. One day I want to finish my college education to be a Politician or a History teacher.
_________________________________
Zach – Overnight Attendant
I have a Labradoodle name Bear and a cat name Gab. I grew up with dogs my whole life so it was natural to work with dogs. I was a pet sitter for 6 years prior to working at BowWow Fun Towne. My favorite part about working at BowWow is the friendly environment for both the dogs and fellow staff. In my spare time, I like all form of art, go hiking or working with my dog, Bear. Dogs have taught me to be patience and love.  My goals are to complete my IT degree this spring quarter and to pursue my dreams.
_________________________________