Self-Wash
A smelly dog is a happy dog but once in a while, they need to be washed. BowWow Fun Towne offers the finest in a do-it-yourself dog wash. Bring in your best friend in for a fast, easy and fun cleaning event.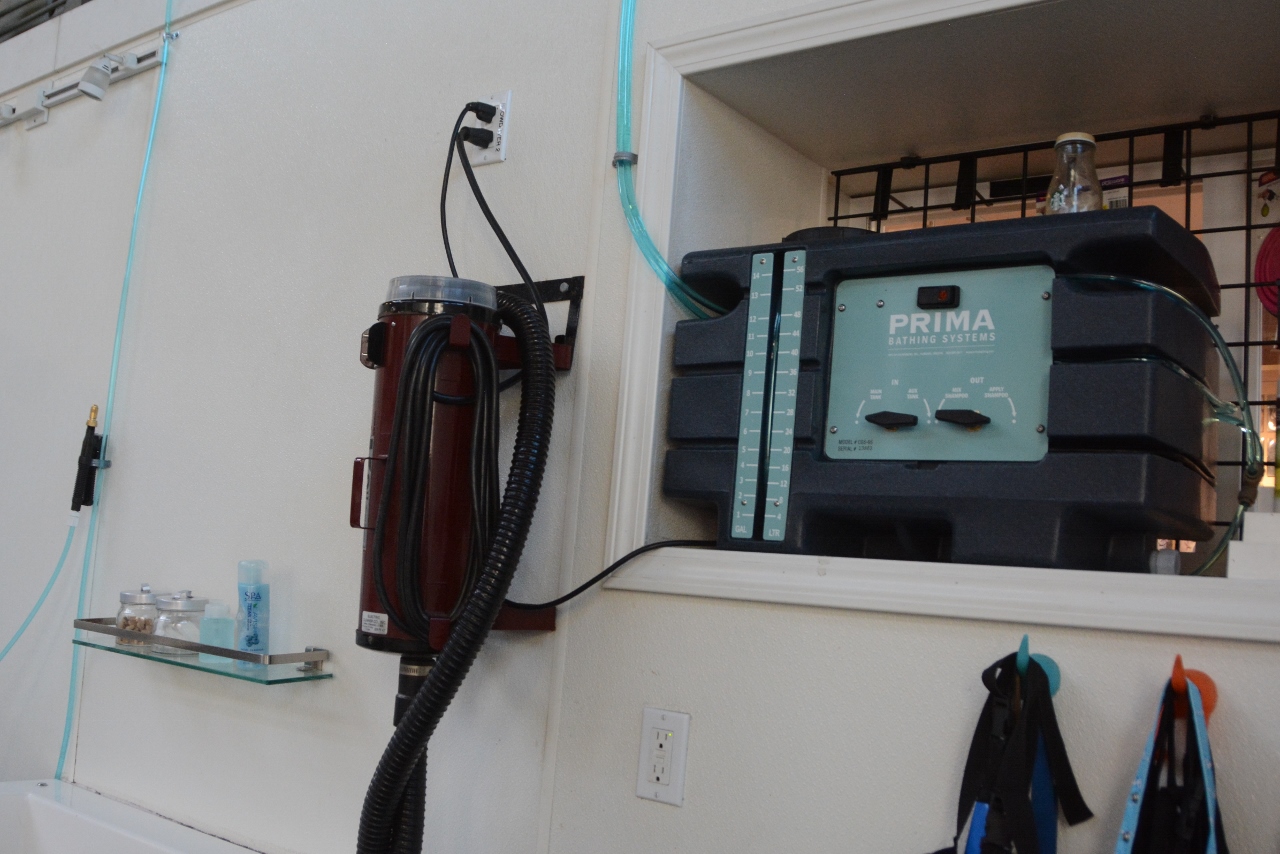 Prima Bathing System is a new addition to our self wash customers. This system is easy to use, just squeeze the nozzle and spray your pup. A shampoo and water solution is released through the air-injected, low-volume, high-pressure applicator which enhances the ability of the shampoo to cut through the oil and dirt clinging to the pet's coat and skin.
All materials are supplied (aprons, towels, brushes, shampoos, conditioners, nail clippers and dryers) EXCEPT FOR THE DIRTY DOG.
Our waist high bath self service wash tubs with easy access will be enjoyed by all. We provide a ramp for those who need assistance. A little dog tray may be be added for your comfort.
No appointment needed! Walk in anytime during business hours. Last walk-in client will be allowed 1 hour prior to closing. WE CLEAN UP THE MESS!