Why and How Would You Make Homemade Dog Treats?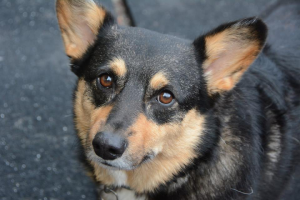 Dog treats are a staple for dog owners, you have a dog…you have treats. They're a great reward for when your dog is in training, for good behavior or just to say "good boy/girl", you are loved.
Dog treats are easily found in pet stores, grocery stores, drug stores and big box stores, there is a large variety to choose from, and they are relatively inexpensive.
So why would you  make homemade dog treats?
Not all dog treats are created equal, or healthy. You can control what goes into the treat to ensure your dog's good nutrition even in his snacks.
If your dog is a picky eater or has dietary restrictions, he still deserves treats, this is a way to prepare things he really likes and that are good for him.
Many of the treats you'll find in stores contain preservatives, fillers or byproducts in them. By making your own, you are able to avoid these unhealthy additives.
More than likely, just like with your own food, homemade, as opposed to "prepared", usually tastes better.
Quick and easy dog treat recipes…
Let's face it, as great as all of those reasons are, we all lead busy lives, and who has time to add one more thing to our schedule? For that reason I have found a couple of quick and easy recipes that will help you reward your dog with treats from your own kitchen. Plus, here's a hidden bonus, if you have friends with dogs, homemade treats are a really fun gift to give, and your friends will love receiving it.
Dog Bones:
1 C whole wheat flour                 1/2 T baking powder
1/2 C unsalted peanut butter       1/2 C skim milk
Preheat oven to 375° and grease cookie sheets
Using a fork, mix peanut butter and milk until smooth, stir in baking powder and flour until well blended. Turn out onto a floured cutting board, knead to a smooth consistency. Roll dough out to 1/4″ and use the cookie cutter of your choice to cut out your dog bones. Bake for about 20 minutes or until light golden brown. Remove and cool on a wire rack.
If you make a large batch, they can be frozen for future use.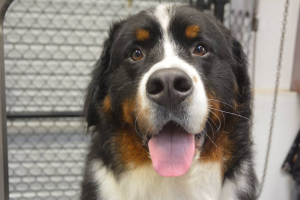 Peanut Butter Bacon Treats
1 C natural, creamy peanut butter         3/4 C nonfat milk
1 Lg egg                                                        2 C whole wheat flour
1 T baking powder                                     2 C oats
2-3 strips bacon chopped
Preheat oven to 325° and line 2 cookie sheets with parchment paper.
Mix together peanut butter, milk and egg. Add flour and baking powder, mix well. Add oats and bacon –  your dough will be very thick. Turn out onto floured cutting board and roll to about 1/4″, use your favorite cookie cutter to cut into shapes. Bake about 20 minutes on one side, turn and bake an additional 10 minutes. Cool
These treats store well for 1 week and 2 months in the freezer.
***from Sally's Baking Addiction
There are many great dog treat recipes out there that will please both you and your pup, just make sure that your dog isn't allergic to any of the ingredients.
People everywhere are trying to live healthier and eat healthier, now your dog can join you in a healthier lifestyle.
For all your doggie daycare needs, Contact BowWow Fun Towne, you'll find plenty of great activity and exercise here to help keep your dog happy while you're away.