About Us…

Mary Mark, owner/professional dog trainer/professional groomer
Mary is the owner of BowWow Fun Towne. After retiring from United States Navy with 20 years, she decided to follow her passion and love for animals. Since she has been in the Pacific Northwest since 1996, this was her home. Mary started her own pet sitting business called Walkin' The Dogs & Pet Services in May 2006. She wanted to continue her passion so she took over ownership of BowWow Fun Towne in February 2008. She wanted a facility that provided all of your pet's needs under one roof. In order to fulfill this desire, she went to grooming school and received her certificate as a professional pet groomer. Mary's family consists of a daughter, husband and a dog.
Special Qualification: Certified Pet First Aid and Human CPR
_________________________________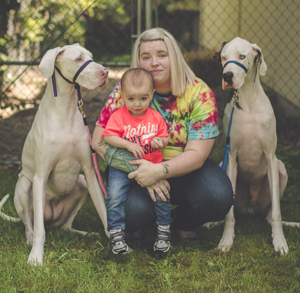 Cassie – Morning Supervisor
Hi there, my name is Cassie! I grew up in Edmonds and after graduating High School at Meadowdale.  I took a few years off before going to cosmetology school. But afterward I decided working with animals was actually what I wanted to do and I found myself at BowWow Fun Towne in January of 2012. I worked here until May 2013 when I left to have a baby! (I am so glad to be back now that he is older.) I currently have 2 great Danes, 3 cats, 2 snakes, and a turtle. I have (and currently do) foster for Dane Outreach, a great dane rescue since May of 2010, which is how I came to adopt my 2 babies. Delilah, who was born October of 2010, is completely deaf and partially blind. And Sampson, who was born May of 2013, is partially deaf. I spend all of my spare time with my son and my boyfriend, my family, and my dogs. I love the Seahawks, all things Harry Potter, and Netflix marathons. I can't wait to meet and play with your fur babies!
Special Qualification: Certified Pet First Aid
_________________________________
Indy– Day Care Specialist
Since I was little, I've always had dogs by my side. I enjoy training and teaching my 3 dogs tricks. I use to live on a farm prior to moving to Lake Forest Park so working with all forms of animals is in my blood. My favorite part about working at BowWow Fun Towne is getting to meet and work with all of your pups. My dogs have taught me to live happy, to live for outdoor adventures, and to be a responsible and caring dog owner. Currently, I'm a pre-med student and enjoy science classes at Cascadia Community College. When I'm not working or doing homework, I love being outdoors. My favorite sport is crew. My goals are to attend medical school and travel around the world.
_________________________________
Meghan – Day Care Specialist
Hello fur parents! I grew up in Arizona. I moved to Washington as a stepping stone in my eventual move to Canada. I had an African grey parrot when I lived in Phoenix. My experience with dogs is various dog sitting and dog walking I've done. I love working at Bowwow Fun Towne because it's a great environment and I get to play with the best dogs. When I'm not at work I can be found watching cat videos or playing video games. Dogs have taught me patience and how to just be happy. My goal is to go to school to be a vet tech.
Special Qualification: Certified Pet First Aid
_________________________________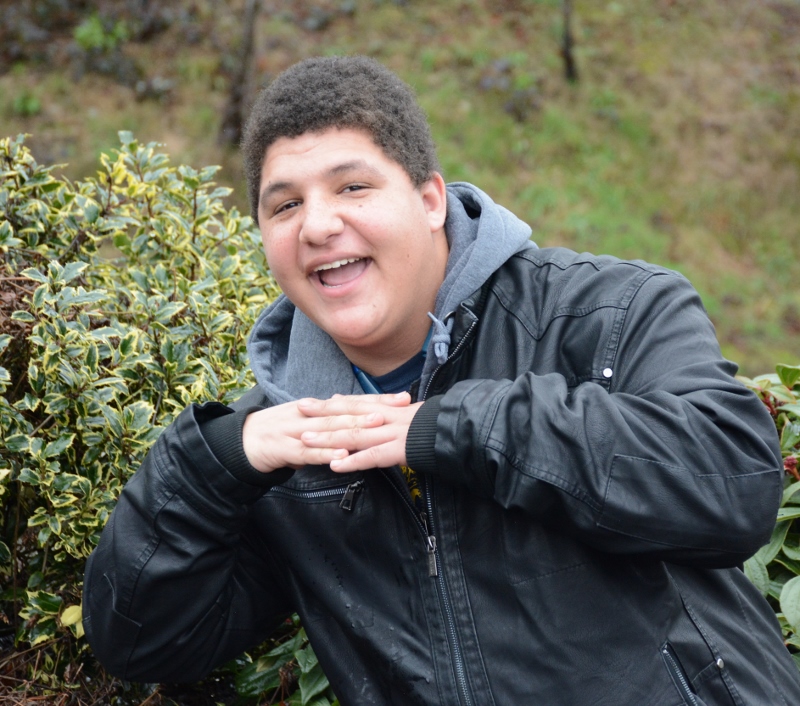 Ryan– Day Care Specialist
I love dogs. Only experience I had with dogs was when I trained my dog, Misty. But since my employment, I have learned a lot. Petting dogs and smothered them with love is my favorite part about working at BowWow Fun Towne. My dog, Misty, has showed me that their love is truly unconditional. She is always there when I'm sad to cheer me and she is there to play when I'm happy. She helped me understand why dogs are considered man's best friend. When I am not working, I like to read DC comic books and watch horror movies. One day I want to finish my college education to be a Politician or a History teacher.
_________________________________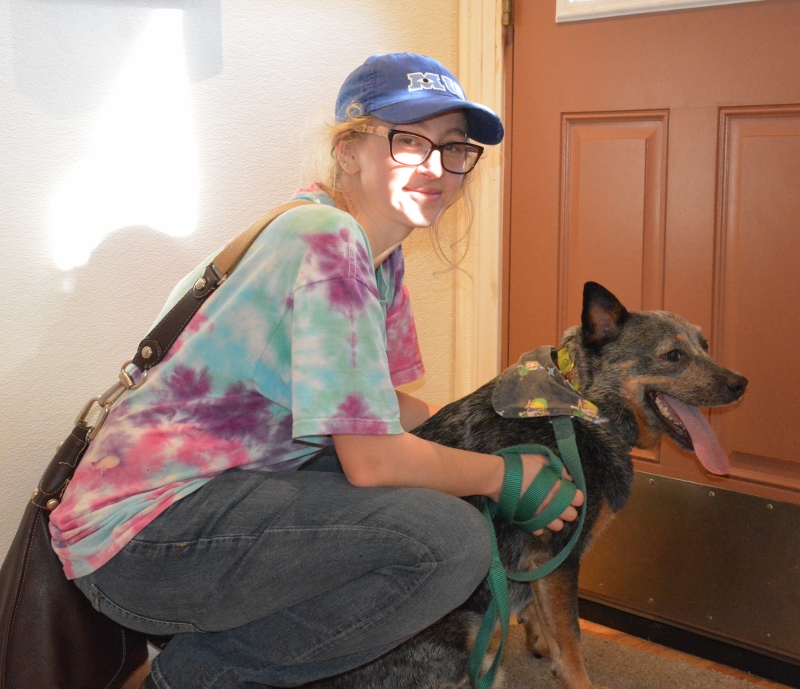 Sophie – Day Care Specialist
My family always had cat. In 2006, we got our first Cattle dog. Currently I live with Kitty, 11 year old cat, and Ziggy, 2 ½ year old Cattle dog. Prior to working at BowWow Fun Towne, I've trained and competed in agility with my dog, Ziggy. I have done day care and overnights for my friends and family. The best part working at BowWow is getting to know all the different dog's personality. My dog has taught me to be patience with others, working to achieve goals (such as training and agility) and the importance of socializing with other dogs. Working with your pup has highlighted how important patience and persistence are. In my spare time, I like making jewelry and making road trips. My goal is to have 4 dogs under one roof.