About Us…
Mary Mark, UW-AAB, KPA-CTP, owner/professional dog trainer/professional groomer
Mary is the owner of BowWow Fun Towne. After retiring from United States Navy with 20 years, she decided to follow her passion and love for animals. Since she has been in the Pacific Northwest since 1996, this was her home. Mary started her own pet sitting business called Walkin' The Dogs & Pet Services in May 2006. She wanted to continue her passion so she took over ownership of BowWow Fun Towne in February 2008. She wanted a facility that provided all of your pet's needs under one roof. In order to fulfill this desire, she went to grooming school and received her certificate as a professional pet groomer. Mary's family consists of a daughter, husband and a dog.
Special Qualification: Certified Pet First Aid and Human CPR
_________________________________
Ashika– Day Care Specialist/Overnight Attendant
I was a proud parent of a goldfish until 2013. My life change when I got my first dog, Yonah. He is a Lab/German Shepherd X who is 5 years old. I got my second dog in 2017 and Pixel is Chihuahua/Shih Tzu. I have been caring and walking dogs for couple of years. My favorite part about working at BWFT is that I can interact with all the dogs. I really like to see the dogs swim and love helping and teaching dogs to swim. When I am not working, I like to play video games and watch anime. To relax, I love to paint and draw. My dogs have taught me to be more patience and they depend on you for companionship, love and attention. They live such short lives that there's no excuse to not give them all the love that they deserve in the world so make every moment count with your pet. I have lived in Washington since I was 5 and one of my goal is to explore and travel to Oregon or California. My other goal is to continue my education to receive a Bachelors in Community Psychology and open an animal therapy clinic or an animal sanctuary.
_________________________________
Brandon – Day Care Specialist/Overnight Attendant
I currently own 2 dogs. One of them is Lab/Blue Heeler, German Shepherd/ Wolf X and other one is Chocolate Lab/Pit mix. Even though this is my first professional job in canine world, I have dogs in my home for my entire life so, and this type of environment is nothing new to me. My favorite part about working at BowWow Fun Towne is there interaction with the dogs. I love that I've been able to grow connections with the dogs in day care to the point that they recognize and trust me. I also like building a relationship with the newcomer. I am a drummer at heart but I'm still working on how to turn my passion into a profession without winning the lottery of being in a successful band. My dogs have taught be patience, trust and the value of unconditional love. I can honestly say that I have healthier friendships with my dogs than I have with some of my human friends. My goal is to be a professional drummer while being financial and economically secured.
Special Qualification: Certified Pet First Aid
_________________________________
Destiny – Day Care Specialist
Bio is coming
_________________________________
Hannah – Day Care Specialist
I started working at BowWow Fun Towne to further my knowledge in dog behavior. I currently have a one year old Rat Terrier named Beans. He is my 7th pet I've owned others were childhood pets who have now crossed the Rainbow Bridge. My pets have taught me how to be patient, show compassion and pursue a career in working with animals. The best part about working at BowWow is learning about positive reinforcement with training dogs. My goals are to become a veterinary technician in which I am going to school full time.
_________________________________
Riley – Trainer/Day Care Specialist
I currently own 2 dog dogs. Jiraiya is a 2 ½ year old Shiloh Shepherd and Korra is a 1 year old Taiwanese Mountain Dog. I have loved dogs my whole life, I have dedicated my life in the canine field. My professional experience includes working at a dog day care in Corvallis, working in a pet store and in a manufacturing environment. I received a minor in Animal Science at Oregon State University. I am currently working on my dog training program through Karen Pryor Academy. My favorite part about working at BowWow Fun Towne is the meeting all of the dogs and their unique personalities plus conducting puppy social on Sundays. My dogs have taught me how to control my anxiety better, be patience, and enjoy the little achievements and not take them for granted. When I am not working, I love boxing, hiking, crafting and watch Netflix. My goal is to own my own day care and training facility. I love to talk about dogs so if you have any questions, don't hesitate to ask.
_________________________________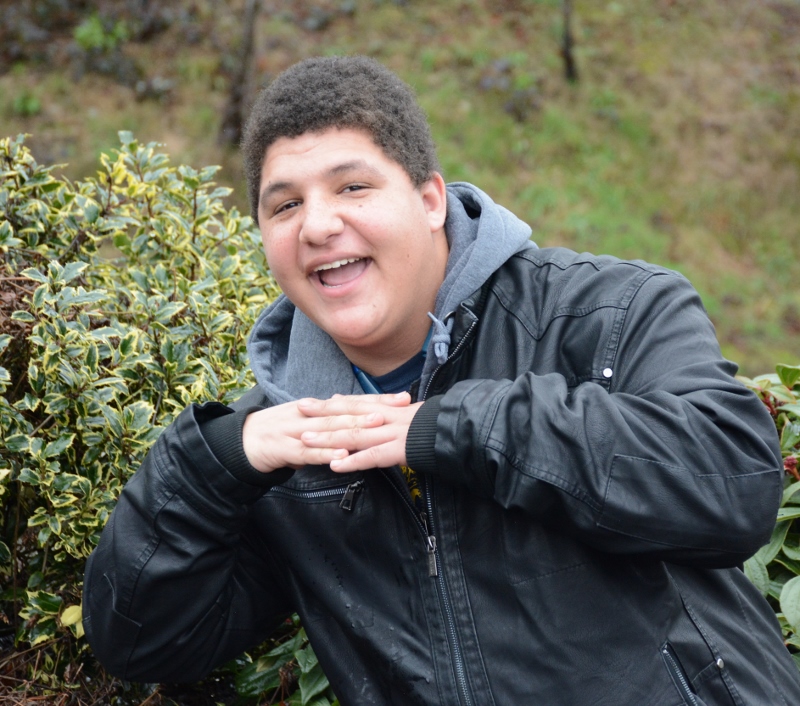 Ryan– Day Care Specialist
I love dogs. Only experience I had with dogs was when I trained my dog, Misty. But since my employment, I have learned a lot. Petting dogs and smothered them with love is my favorite part about working at BowWow Fun Towne. My dog, Misty, has showed me that their love is truly unconditional. She is always there when I'm sad to cheer me and she is there to play when I'm happy. She helped me understand why dogs are considered man's best friend. When I am not working, I like to read DC comic books and watch horror movies. One day I want to finish my college education to be a Politician or a History teacher.
_________________________________
Sam – Day Care Specialist
I have an Australian Kelpie who is currently lives back home in California with my parents. I moved to Seattle from San Francisco in January. My professional experience working with dogs started when I worked at a chain dog hotel "Wag" for a year in San Francisco. My favorite part about working at BowWow is building relationship with each and every dog. I also enjoy giving baths, making sure they are clean prior to going home. My hobbies include hiking, going to the beach and eating. My interests are nursing and war correspondents. My dog has taught me to enjoy nature and has help me to understand dogs better at work. My goal here is to learn each dog's personality and do what it takes to make your furry family member have a blast.
Special Qualification: Certified Pet First Aid
_________________________________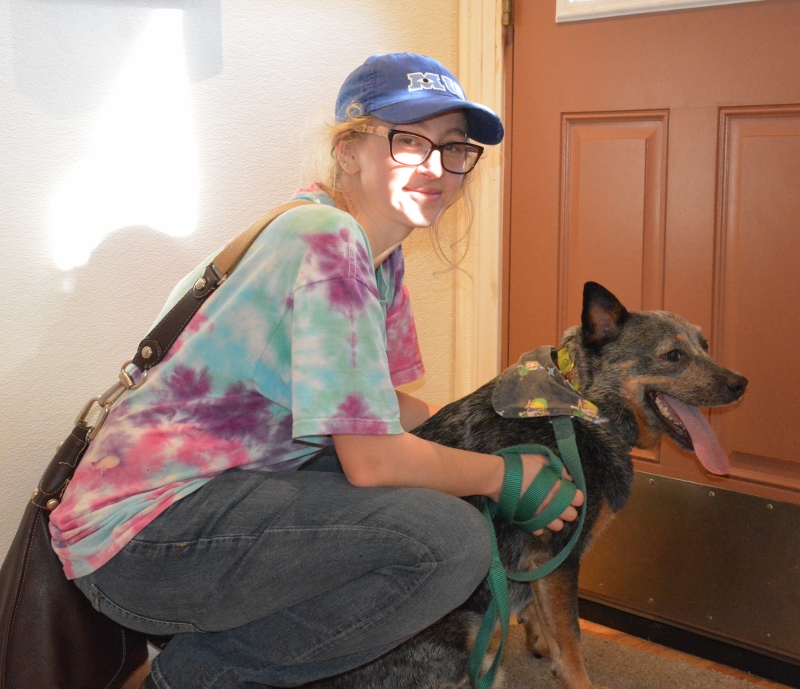 Sophie – Day Care Specialist
My family always had cat. In 2006, we got our first Cattle dog. Currently I live with Kitty, 11 year old cat, and Ziggy, 2 ½ year old Cattle dog. Prior to working at BowWow Fun Towne, I've trained and competed in agility with my dog, Ziggy. I have done day care and overnights for my friends and family. The best part working at BowWow is getting to know all the different dog's personality. My dog has taught me to be patience with others, working to achieve goals (such as training and agility) and the importance of socializing with other dogs. Working with your pup has highlighted how important patience and persistence are. In my spare time, I like making jewelry and making road trips. My goal is to have 4 dogs under one roof.